July 30, 2008
This website is completely insane! The guys who perform with these chicks must have balls of steel!
Here is a sample photo of a clip where Porn Star Maggie Matthews basically beats the naked balls of her boss, and she gives him a handjob!
During this violent handjob, she squeezes, punches, and slaps his balls to prevent him from cumming. When he finally shoots off his load, she nails him in the nuts with her bare fists as cum is spewing from his cock!! He screams like a bitch too, and I bet it hurt like hell!
There is even a slow motion cumshot portion of this clip in the members section, and it's even more brutal to watch in slow motion!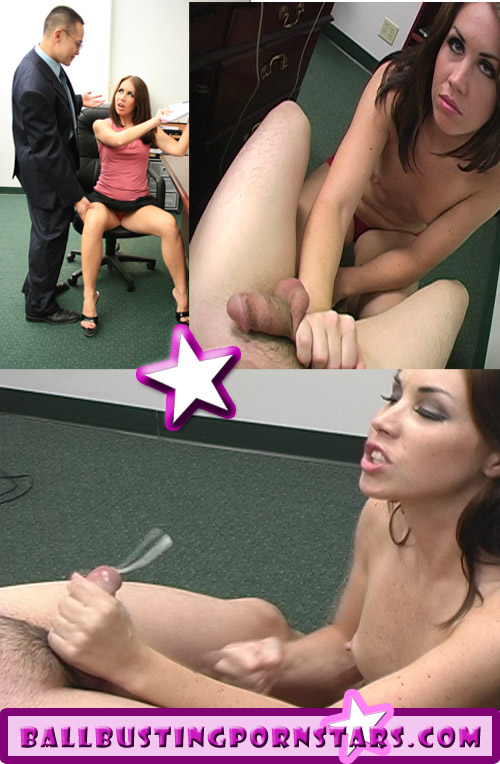 Check out Ballbustingpornstars.com for more Ballbusting Handjobs and slow motion cumshots!